It can be so challenging to add new proteins to your picky eater's diet. It is common to be unsure if your child is getting enough protein when they refuse to eat all types of meat! It is recommended that toddlers get around 2-3 servings of protein each day. How are we supposed to get protein added into our diets each day if our picky eaters won't try any meats? The good news is that with a little creativity, it is easy to squeeze a couple servings of protein in each day! Here are a few ideas to help introduce some protein into your child's diet and help to increase their exposure to novel proteins.
Get them involved in the preparation! With Memorial Day Weekend coming up, this is the perfect opportunity to include your child in the BBQ festivities. Show them how grown-ups can grill hamburgers and hot dogs, and let them experiment with the condiment stations!

Consider portion sizes. It can be overwhelming when our plate is full of food that we are not yet used to. If you cut down the portion sizes your child may be more willing to try a new protein. For instance, instead of giving them a whole hamburger, try cutting it into fourths and just putting one or two pieces on their plate rather than the entire burger. Having more manageable portion sizes can help decrease the intimidating appearance of our proteins and decrease the frustrations!

Add protein powder to preferred foods. As protein supplements have become more and more popular, new and exciting flavors have started to emerge. Why not try some cookies and cream flavored pancakes or waffles? Perhaps you could add some chocolate protein powder into your child's favorite homemade cookie recipe. There are so many fun flavors of protein powder out there to add to all sorts of homemade goods.

Another tried and true method to increase your child's exposure to protein is present the food in a fun shape. Instead of regular chicken nuggets try out the dinosaur chicken nuggets. Have fun playing with your food. You could march the dinosaurs around the table, make them pretend-fight, and maybe even bite their heads off (yikes!). Invest in some cookie cutters to cut their peanut butter or turkey sandwiches into fun, attractive shapes.
In feeding therapy, even just 1 bite of a new food is a win! Try out these 4 tips to encourage your picky eater to try new foods high in protein. If you have any concerns with your child's development, give us a call at TEAM 4 Kids!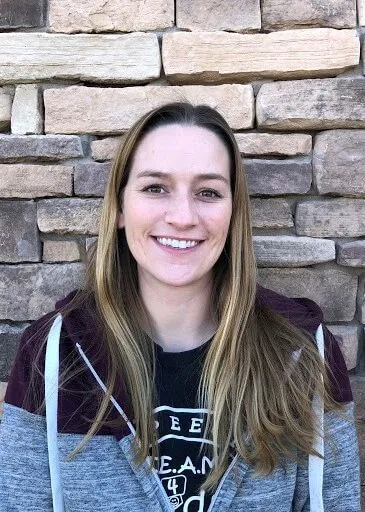 Dana Messer M.S. CCC-SLP