Fruit is nature's candy, right? Why do some children have such a hard time trying new fruits then?! Trying unfamiliar foods can be challenging for our picky eaters at home, even when it is something naturally sweet like fruit. Here are some ideas to help your child with a limited food palate try new fruits at home.
Use cookie cutters to cut your fruits into fun shapes! You can model playing with fun-shaped foods with your child. This will encourage your picky eater to touch, pick up and maybe even kiss or lick new foods! Show them how to kiss the fruit goodbye or bounce the food off their tongue.

Check out a Farmer's Market. A farmer's market is a great place to explore new, fresh fruits. Let your child pick out something to bring home and try on their own. Make sure to talk about the taste, color, and texture of the fruit while trying it at home.

Make a fruit salad at home. Pick fruits that your child is already comfortable with to mix with new fruit. Have your child help you wash the fruits and cut them up to add to the salad. Make sure to talk about the parts of the fruit that you eat and the parts that you don't!

Make a fun smoothie or top your ice cream with berries!

Use your fruit to make a picture! You can make a flower, dinosaur, or a smiley face using berries, bananas, and strawberries.

If you're working on adding greens to your child's diet and they've been resistant, I've found that smoothie popsicles are GREAT for starting out. Here are 2 popsicle recipes that you can make with your child to get them to try new fruits or vegetables!
Creamy Lime Popsicles
Many kids who wouldn't touch spinach on their plate will happily enjoy it when it's used to color a lime popsicle. Everyone expects a lime popsicle to be green, right?
Ingredients:
1 1/2 cups pineapple (fresh or frozen)
1/2 banana
3/4 cup coconut milk
1/2-1 cup spinach
Zest and juice of 1 lime
Directions:
Puree all ingredients in a blender until completely smooth. Pour into your favorite popsicle mold and freeze for 3-4 hours, or until completely solid.
Strawberry Beet Popsicles
These gorgeous ice pops get their color from the combination of strawberries and beets. The strawberry flavor is definitely what you'll taste most, though this is a great way to introduce your kids to beets. Look for frozen beets or refrigerated cooked beets for even simpler prep!
Ingredients:
1 1/2 cups strawberries (fresh or frozen)
1/2 cup beets (cooked and cooled)
3/4 cup apple juice
1 tsp lemon juice or balsamic vinegar (trust me!)
Directions:
In a blender (preferably a high-speed blender), puree all ingredients until completely smooth. Pour into your favorite popsicle mold and freeze 3-4 hours, or until completely firm.
Happy Exploring! If you have any concerns with your picky eater, give us a call at TEAM 4 Kids.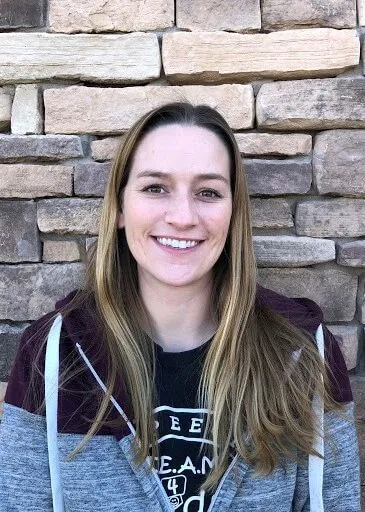 Dana Messer, M.S. CCC-SLP and Katie Pell, M.S. CCC-SLP