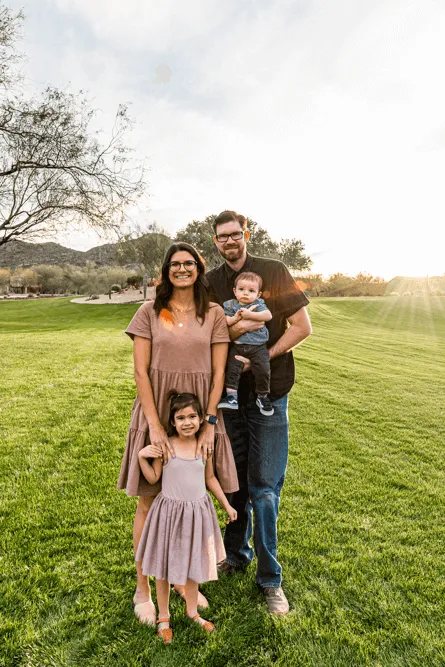 LIZ KENNEDY
Human Resources
Basic Info: My name is Liz! I have lived in the valley for over 10 years now and grew up in a very small town on the Arizona/California border. I am married and have 2 small humans that I am in charge of keeping alive. I have been in the pediatric therapy field for about 9 years and have loved every minute of it.
Interests and Hobbies: I love to play volleyball; I played all the way through college and now enjoy playing with recreation women's leagues and sand tournaments. When I am not corralling my little babes I am listening to podcasts, reading a historical fiction book or tending to my many, many plants. I also enjoy a good antique or shoe store!
Favorite Quote: ""Be yourself. Everyone else is already taken." – Oscar Wilde
Favorite Place to Travel: New York City, baby!
Why I love working with Kids: Kids are just the coolest. So free and imaginative, never afraid to speak their minds. 9/10 they're teaching us; we are not teaching them. I love seeing how proud they get when they master a new skill or gain a new understanding of a topic. Its just pure magic.