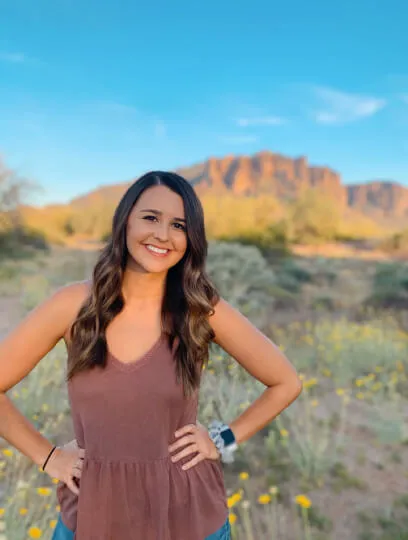 Occupational Therapist, Lead
Basic Information: I am a born and raised Arizonian and went to Arizona State University where I received my Bachelor's in Broadcast Journalism. Go Devils! I worked in the television industry for a short couple of years and realized my purpose in this life was not being fulfilled. I decided to go back to school and pursue a career in Occupational Therapy. I received my Master's of Science in Occupational Therapy from A.T. Still University. I am thrilled to begin my journey as a pediatric Occupational Therapist!
Hobbies and Interests: I love to spend time with family and friends, exploring the great outdoors, and traveling to new places.
Favorite quote: "Life is a gift, and it offers us the privilege, opportunity, and responsibility to give something back by becoming more." -Tony Robbins
Favorite place to travel: My favorite place to travel is New Zealand. I have been lucky enough to spend a good amount of time in this beautiful country and it has never disappointed. The locals are some of the friendliest people I have ever met and its almost as if you are staring at a screensaver every turn you take.
Favorite part of working with children: There are so many rewarding things about working with children! I love how hilariously honest they can be, their imagination, and being able to see the world from their perspective. But most of all, I love to see them succeed and take on this world one step at a time!