ABA Therapy for Kids Surprise AZ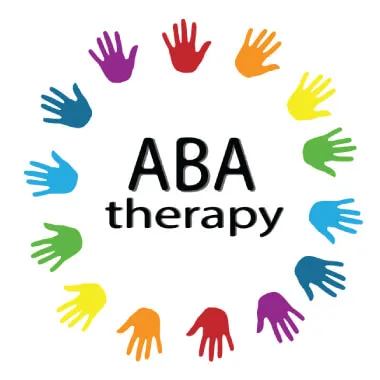 Applied Behavior Analysis (ABA) provides treatment focused on behavior change for children and adolescents with Autism Spectrum Disorders.   Over the past 60 years, ABA has developed into the sole treatment that is funded by insurance for Autism Spectrum Disorders.  As the field has progressed, practitioners have moved away from previously aversive strategies to better teach children what is functional and appropriate.
What is Applied Behavior Analysis?
Applied Behavior Analysis (ABA) is based on the science of learning and behavior with the goal of improving an individual's access to the world around them by teaching a variety of strategies.  ABA is not only for the treatment of challenging behaviors; it can also increase positive behavior in both home and community environments.  Typical strategies that may be implemented within a treatment plan for ABA include the following:
Reinforcement – The process of providing motivating items such as praise and attention, activities, and tangible items once the behavior that is being targeted is displayed

to encourage an increase in a desired behavior

.
Shaping – The process of teaching skills in sequence and providing reinforcement when the skill is displayed.
Chaining – The process of teaching complicated routines by breaking them down into individual steps and teaching each one in sequence.  
Natural Environment Training (Incidental Teaching) – A teaching method that focuses on opportunities to engage in skills as they

naturally

occur within the day

such as

a

ctivities of daily living, requests, and transitioning from activity to activity.  By providing natural opportunities for the behaviors to occur and reinforcing them within the

ir natural

settings they are much easier to be carried over

to

home, school, or the community.
Discrete Trial Teaching – Focuses on teaching

foundational

skills

with opportunities for repetition in an environment without distractions

.  Each "trial"  contains instruction and reinforcement as the skill is developed and completed independently.  Once the skill is mastered in this 

specialized

setting, generalization of the skill can be implemented in the natural environment.
What skills are taught in Applied Behavior Analysis?
Skills that are taught in ABA are focused on providing a meaningful and impactful benefit to the individuals that we are treating and could include:
Functional Communication
Verbal Communication
PECs
Augmentative and Alternative Communication Devices (AAC)
Transitions
Tacting (Labeling)
Activities of Daily Living (as permissible by insurance)
Mand Training (Requesting for items)
Discriminating Training within the environment
Replacement Skills for current forms of maladaptive behaviors that are being displayed
Parent Training
ABA therapy programs can help:
Increase language and communication skills
Improve attention, focus, social skills, memory, and academics
Decrease problem behaviors
Is ABA covered by insurance?
Yes, it is! When your child is removed from the priority list, the assigned BCBA will coordinate opportunities for indirect and direct assessments.  These are required to gain approval from insurance and provide a baseline of your child's skills so that the treatment plan can be implemented. Once the treatment plan is submitted and the authorization by insurance is acquired, our ABA schedulers will contact you to coordinate the schedule for services aligning with the above sessions.
Are the ABA services provided in the home or in the clinic?
Both! Each setting provides a unique benefit for the child. The evaluating BCBA will determine what is best for your child.
What is the anticipated number of hours per week that will be provided?
Hours that are requested for treatment vary in intensity.  TEAM 4 Kids denotes 10 or fewer hours per week as a "Focused" Program that targets critical skills in which deficits manifest.  This means that most of the treatment goals for that rate are concentrated on a single area. (communication, rigidity, socialization etc)  The intensive program typically is 25 or more hours per week and concentrates treatment on a wider array of skill domains (communication, rigidity and restrictive behaviors, and social skills).  
In addition to the direct treatment hours that are requested, parents also have a pivotal role to play in the success and progress that their children make within the treatment.  Parents are required to engage in 2 hours of parent training per month targeting goals related to the implementation of the treatment plan by you, the parents
Who is eligible for ABA with TEAM4Kids?
We are accepting all current and new clients for ABA therapy at TEAM 4 Kids.  There is currently a waitlist to receive services that are being worked through as our ability to provide services is expanded.  Better time frames can be given as you call and go through the initial intake process.
I receive therapy at another facility, what are my options?
At TEAM 4 Kids we believe in the team approach. All of our therapists work closely together to provide the best comprehensive care for your child. Having all therapies at TEAM 4 Kids allows the therapists to have access to your child's complete medical profile. This is what differentiates our therapy from others. If you receive therapy at another clinic you have the option to switch all therapies to TEAM 4 Kids. If you have a therapist that you really love, you can invite them to join our TEAM!
If you are receiving other therapies from other providers, we will contact you and confer about options related to the provision of Applied Behavior Analysis and what is appropriate for you and your family.
What are the hours that are offered for therapy?
We offer therapy Monday through Saturday.  Refer to offered sessions below for more details.
Session blocks that are offered are:
7:30 – 8:30 AM – Home or Clinic, paired with the morning session 
8:30 – 11:30 AM – Home or Clinic
12:30 – 3 PM – Home or Clinic
3:30 – 6 PM – Home or Clinic
6-7 PM – Home only, paired with the evening sessions