Pediatric Occupational Therapy
What is Occupational Therapy?
Childhood "occupations" include play, self-care, and learning.

Occupational Therapy will address how your child uses their hands, eyes, and sensory input to complete these tasks. 

At TEAM 4 Kids, we understand and can help with your child's sensory, fine motor, or self-help skills. If you find your child struggling with everyday tasks, such as playing with age-appropriate toys, tolerating loud noises, wearing clothes, writing, cutting, dressing, snapping and buttoning, using a fork and spoon, brushing teeth, or toileting, we offer assessments and solutions to identify and treat the difficulties you are experiencing. 

The assessment process begins with an all-inclusive examination of the child's development and your concerns.  Based on our assessment, we recommend and offer specific therapeutic solutions that are proven to improve the child's sensory processing, self-help skills, fine motor skills, and ability to learn. 

Therapy sessions are designed to look like play.  This is how children learn best! They will look forward to each session as they learn and develop skills through play. T

EAM 4 Kids, with its occupational therapy team, aims at fully developing your child's ability to learn and play, supporting their best growth.
Does your child need occupational therapy?
If your child is struggling with being in large crowds, loud noises, wearing certain clothes, potty training, handwriting, tying their shoes, brushing their teeth, or regulating their emotions, our occupational therapist can help with this and more!
Occupational therapists at TEAM 4 Kids are highly skilled in treating sensory processing, fine motor development, self-help skills, handwriting, and adaptive/assistive devices. We are all committed to working as a team to help your child reach their greatest potential.

 

Our Patient Care Coordinators will walk you through every step of the process to schedule an evaluation.  Many insurances do not require a referral for an evaluation.  Call us to find out what you need to start today!
TEAM 4 Kids – Providing the Best Occupational Therapy in the West Valley.
At TEAM 4 Kids, we aim to help children process the world around them and make everyday tasks easier. By customizing our pediatric occupational therapy to suit the particular needs of each child, we offer comprehensive solutions to a variety of skill deficits.  Our team consists of Speech Pathologists, Occupational Therapists, Feeding Therapists, Behavior Analysts, and Physical Therapists. We are all committed to collaborating and helping every parent improve their child's sensory processing, fine motor, and self-help skills.
Interested in our groups or classes?
Whether your child is needing help with pre-writing skills, forming a paragraph, or legibility, we have classes for every stage of this lifelong skill.
Life skills group participants complete laundry tasks, cook in a fully equipped kitchen, learn cleaning skills, learn personal money management, and many more hands-on activities.
Sensory play encourages the engagement of the body's senses.  Sensory groups allow children the opportunity to explore all their senses hands-on.
Please RSVP to sign up for our FREE theme night events.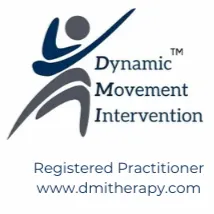 What age groups do you service?
We service children from newborn to young adults within T.E.A.M 4 Kids!
What are your hours of operation?
We are open Monday-Friday from 7:30-6.
How can an occupational therapist help children?
Occupational Therapists use a family or client centered approach to create a plan through play that will help your child to grow!
How long does it take to get an appointment?
Our therapist are in such high demand however, your flexibility will determine how quickly we can schedule the initial evaluation. We have been very successful at moving appointments to an earlier date once scheduled.
Will my insurance cover the cost of therapy?
We accept all insurance plans. Your insurance benefits will determine how much of your treatment is covered. We don't want finances to get in the way of your child's therapy needs. if you have concerns about the cost of care call us to schedule a free screening so you can learn first hand the benefits of therapy for your child.
Do you provide written reports of my child's progress?
Yes! At your child's initial evaluation you will be provided with a report of the therapists findings as well as a treatment plan.
What is occupational therapy?
A child's occupation is play. For some children this task may be more difficult and can be an indicator of developmental delays. Occupational Therapists work to help children gain independence while working on a variety of skills including fine motor skills, visual motor skills, self-care skills and sensory processing.
How can I prepare my child for his first therapy visit?
You and your child can watch the video tour provided on the website as a preview of what to expect in our clinic. T.E.A.M. 4 Kids is a place that children learn and grow through engaging in activities that are specifically catered for your child to have fun!
How do I schedule an appointment?
Call one of our amazing Patient Care Coordinators at 1-800-376-3440 and they will be happy to answer any questions and get you scheduled.
What payment options do you accept?
We accept cash, card or check. We also accept Class Wallet.
How long are OT sessions?
Our occupational therapy sessions are 30-45 minutes for individual sessions and 60 minutes for groups and classes.