We are a leading pediatric therapy provider on the west side of the Phoenix Valley with 3 current clinics offering PT, OT, ST, ABA, Feeding and Myo services. We are currently growing to help cover our needs while planning for the expansion to our 4th clinic. We offer a great training model for any new grads or experienced clinicians looking to work in a creative and fun environment.  TEAM 4 Kids is committed to helping you reach your greatest potential!
T4K is also located 20 minutes from two of the valley's top entertainment districts: P83 & Westgate Entertainment District.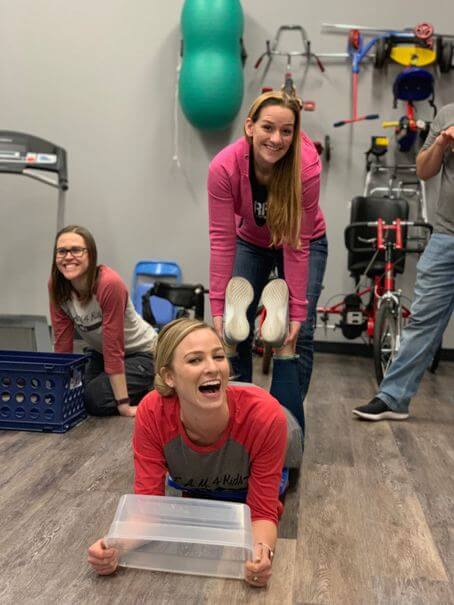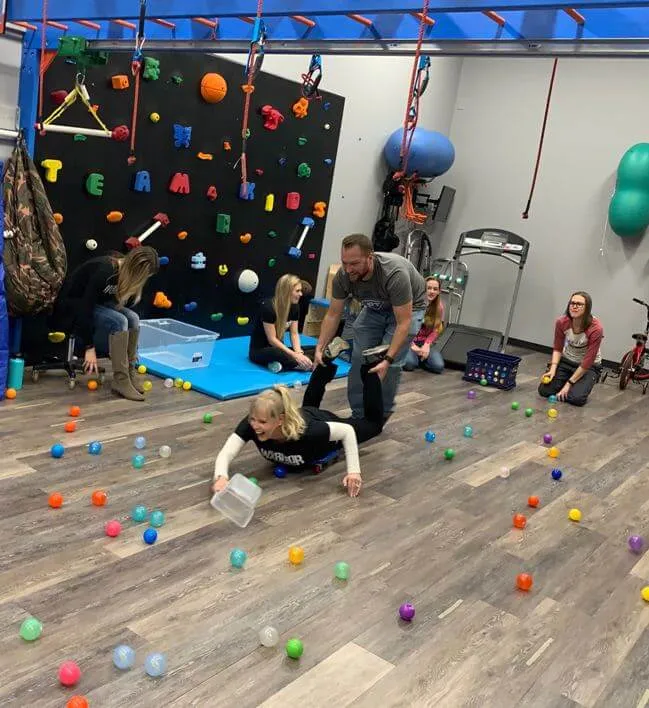 TEAM 4 Kids has ladders of growth that allow each employee control over bonuses and pay raises.  
Our employees love working here and you will, too!
Interested in Applying? Apply here!
Karen
"Collaboration across disciplines! "

Lindsay
"I love the energy at TEAM4Kids. Everyone is so nice and supportive!"

Jen
"Supervision of assistants is taken seriously. Weekly meetings are put into the schedule in addition to all of the direct supervision time."

Kayla
"I love that everyone works together as a TEAM! And all of the events we do outside of work!"

Steve
"Energetic and fun environment. Flexible and accommodating staff and ownership. One on one treatment sessions. Cooperation among disciplines."

Bob and Lisa
"Everyone loves working at TEAM4Kids and you will too!"