Each child is an individual, this is why the developmental milestone charts give an age range of when a child should be accomplishing various skills.  If a child does not meet these guidelines, it is crucial to get them evaluated early to treat any delays and prevent future issues.  Our team of therapists will look at how your child is developing and give you tips to help your child at home or have them come in for therapy sessions. You and our therapists will work together to get your child exactly where they need to be!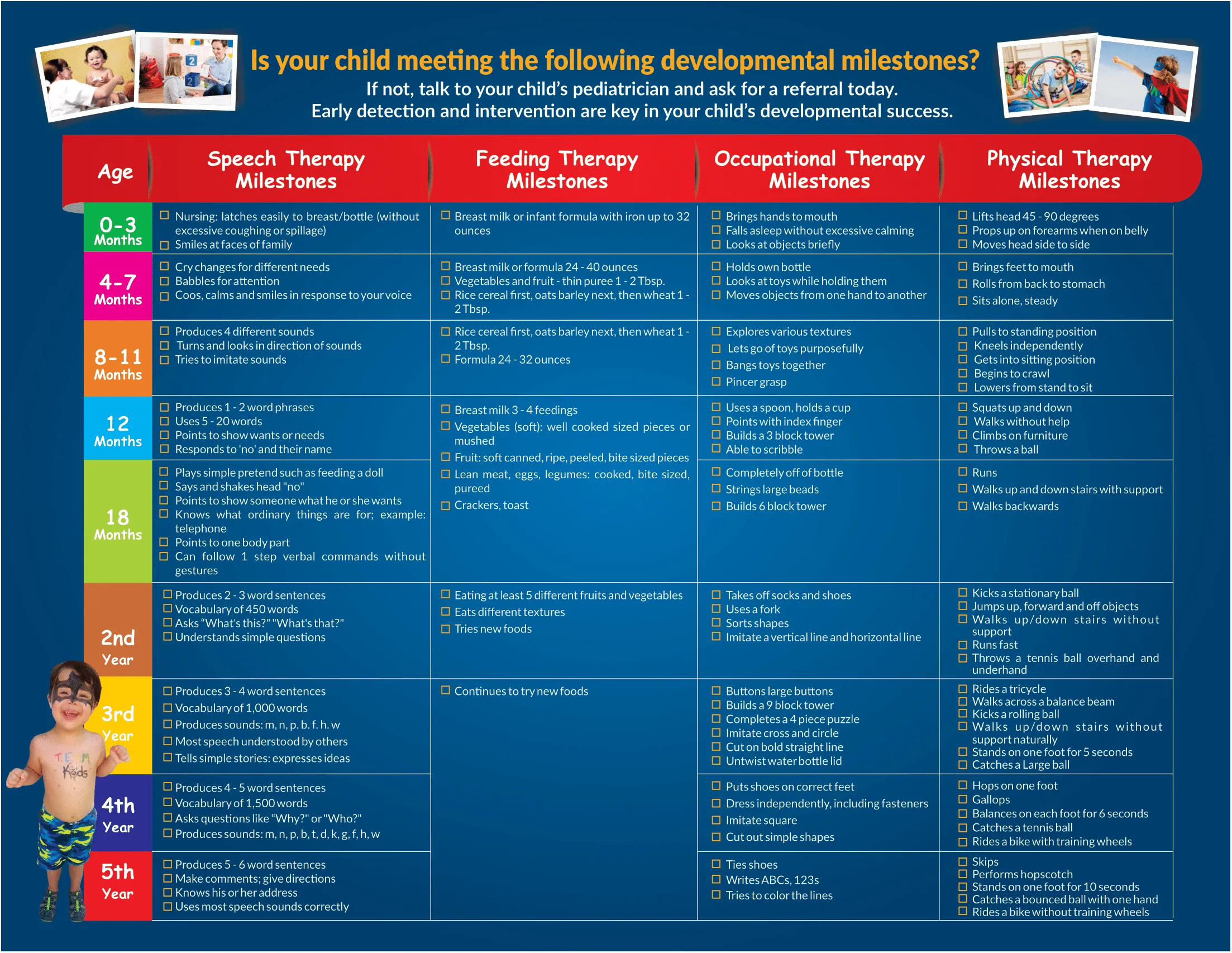 How do you book an evaluation?
Call our Patient Care Coordinators at one of our 4 locations and we would be happy to schedule that for you.
What is a free screening?
During a free screening, you will meet with a therapist that will ask you some questions as well as interact with your child.  Based on this session the therapist will let you know if your child should have a full evaluation or just give you some tips and tricks to promote development at home.
Do you accept my insurance?
We accept all insurances, ESA, Cash and bundle forms of payment. Our mission is to help every child reach their greatest potential. If you have concerns, give us a call! We offer 15 minutes free screenings to every family.
Do I need a referral from my doctor?
Most insurance companies do not require a referral for an evaluation. Our patient care coordinators will guide you through the process and let you know if your insurance requires a referral.